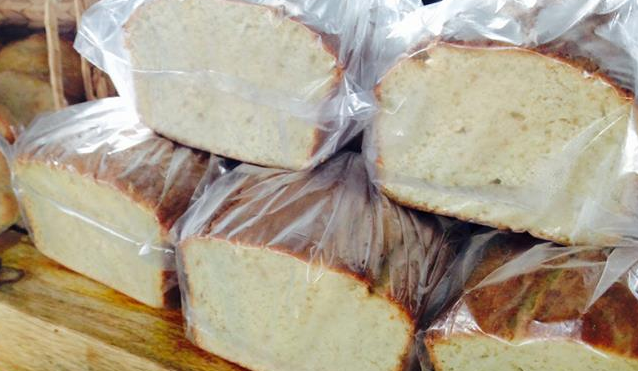 We have bittersweet news for everyone. I know we usually talk about ingredients and recipes in these newsletters, but today I am  going to talk about exciting things going on in the near future with Grain Free Haven!
NEW BEGINNINGS
Less than a year ago we started Grain Free Haven. Our intention was to share our success with creating grain free products and to ease the struggle of others. We created a list of products to fill in the gaps of a grain free diet. Staples that make it more convenient to eat breakfast, lunch, dinner and snacks.
We are ecstatic about how well it has gone and feel we have helped a lot of people. Every week I meet new and return customers that enjoy and appreciate the fact our type of products are available.
Due to exciting decisions we have made in our personal lives there will be some significant changes to our business location. We plan to continue our efforts, but it won't be in the Dallas area. We will be moving the business to the San Antonio metro area starting in April!
We struggle with the fact that customers in the Dallas area now rely on our products and here we are packing up and leaving. Unfortunately, we are not yet in a position to continue the business in two cities. As soon as we can get established in a permanent location and mail orders are possible we will make sure everyone in Dallas knows!
Of course with the bitter comes the sweet. San Antonio is a place we hold dear to our hearts, having lived there previously for many years. We are making plans to be available in reliable market locations around town, and even will be offering free delivery in the San Antonio metro area!
Thank you Dallas for helping us start our fledgling business. As our business grows we hope to be back in your pantry soon!
RECIPE
Since we are abandoning you we decided to share our super ultra mega top secret Power (Paleo) Bread recipe with you.  This way when you are wallowing in sorrow  because you are missing the slices and buns you can create your own!
Power Bread or Buns

1 cup coconut flour
1/3 cup golden flaxseed meal
½ tsp sea salt
1 teaspoon baking soda
10 medium eggs, room temperature
¼ cup apple cider vinegar
1 cup melted lard, butter or extra virgin olive oil
1/2 cup water (optional)
Preheat oven to 325 degrees.
In a medium bowl combine coconut flour, golden flaxseed meal, salt and baking soda then stir until well blended.
In a mixer bowl combine eggs and apple cider vinegar. Whisk together until egg whites and yolks are well combined. Add lard/butter/oil to egg and vinegar mixture. Add dry ingredients to wet ingredients and mix on medium speed for one minute.
Batter should be the texture of natural peanut butter, which is droopy.  If it is stiff, add the 1/2 cup of water and mix for 30 more seconds. Don't add more than 1/2 cup of water.
For one loaf: pour dough into well greased 8 x 4 loaf pan.* Wet your hands and even out the top of the loaf, making sure it is level and damp. Bake a single loaf, on the center shelf for 50-55 minutes. If you bake two loaves they will bake evenly but may need additional five minutes.
For 7 buns: well grease seven 1-cup ramekins. Grease each ramekin generously then place a round of parchment paper on the bottom of each, making sure the paper does not run up the sides. Using a large ice cream scoop place two level scoops into each ramekin. Wet your hands even out the top of each bun, making sure each is level and damp. Place all seven ramekins on a shallow baking dish as far apart from each other as possible. Bake buns on the center shelf (third shelf from the top) for 28-32 minutes.
The top of the buns will be evenly brown, more than light golden. Let cool for ten minutes. Run a paring knife around the edges and drop out of the ramekin.
*This is a smaller loaf pan than typically used with wheat-based breads. The size allows for a square loaf. A larger pan can be used, but you will have more of a rectangular end result.
LOCATIONS
Saturday, March 19, 2016, 8am-5pm:
Dallas Farmers Market
.  Unfortunately this will be our second to last Saturday at the Dallas Farmers Market. Life forces are taking us south to San Antonio. Although bad news for our Dallas area customers, we hope it is good news for San Antonio! This is the perfect time to stock up on your favorite Grain Free Haven products, for the baked goods freeze well and the nut mixes have long shelf lives. Send me a note or give me a call and your order can be waiting for you this weekend or next!
Sunday, March 20, 2016, 10am-5pm:
Dallas Farmers Market
. Our second to last Sunday at the Dallas Farmers Market brings you our popular Breakfast Mix, Power (Paleo) Bread and a variety of muffins, like Banana Bread, Strawberry Shortcake and Orange Ginger! We will also have plenty of our famous Cajun Cashews!
DISCOUNT CODE
If you come by my booth and tell us this week's discount code you will get $1 off any purchase of $15 or more! The code for this week is POWER BREAD!
Please feel free to forward and share this newsletter with anyone you like! We look forward to seeing you this weekend!