Where Did Grain Free Haven Come From?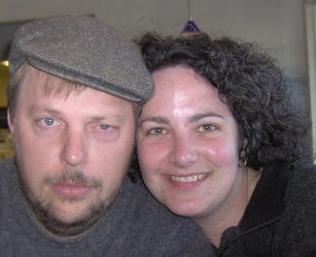 It all started when my husband was repeatedly reacting badly to something he ate. We discovered that the most severe reactions followed meals that included wheat. Our daughter would get bloated and irritable when she ate it, so we decided to eliminate wheat from our diet.
We still loved food traditionally made with wheat, so began a quest to find wheat free substitutes. We found that many substitutes, including rice, were not nutritionally powerful – you can get the same or better nutrition from fruits, vegetables and proteins. The knowledge influenced us to go ahead and eliminate most grains, too. We knew it was the best decision for our health, but did not realize the struggle ahead of us to consistently avoid grains. They are in so many ready-to-eat products and processed foods, it was a challenge to shop for groceries without feeling like there were holes in our meals.
Since it was difficult to find grain free products in the store, we moved forward figuring out healthy substitutes we could make ourselves. So far we have succeeded in making snacks, mixes, breads, cakes, muffins, tortillas, cookies, even pancakes…we can make them all with seed and nut flours, resulting in nutritionally dense and filling products. You can learn more about our journey at my food blog, Any Kitchen Will Do.
As we continue to focus on homeschooling our kids we want to show everyone how to eat healthy and support others with similar interests. Grain Free Haven represents how we eat, support our family, and show the way to establish grain free eating habits for others who want to do the same.
Please explore our products! I am eager to show you that it is possible and delicious to eat grain free!
Do you have a special request? Do you want to know more about grain free?  Just let me know and I can help!
Mary Anne