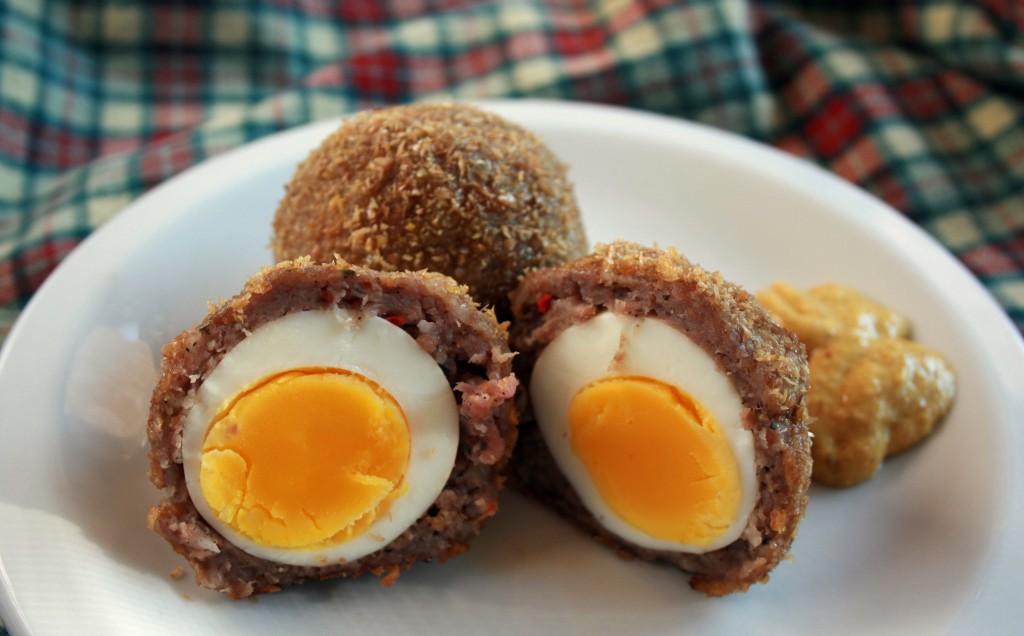 Crack glop crack glop crack glop crack glop crack…. Every week I crack hundreds of eggs, not only when preparing Grain Free Haven products, but also for general consumption by my family. We go through a lot of eggs. This week I am going to talk about the incredible, edible egg!
EGGS
Eggs have gotten a bad  in the past. They were considered evil and bad for people to include in their diet. Recent information has mixed it all up.
Historically the high level of cholesterol in eggs was considered detrimental to heart health. Current information shows that yes, the cholesterol in eggs raises cholesterol in humans, but it is the 'good' cholesterol – HDL, High Density Lipoprotein. High levels of HDL typically represents a lower risk of heart disease and stroke. The cholesterol also has an impact on LDL, Low Density Lipoproteins – it makes the particle pattern from small and dense to large , thus reducing heart disease risks typically associated with high cholesterol.
Now that we have covered some of the drama surrounding eggs, let us get down to the more clear benefits of eggs, like protein protein protein! High protein foods like eggs (six grams each) make you feel full longer. If you start to feel snacky mid-afternoon you should grab a boiled egg as a snack. It will sate you until dinner, unlike a bag of chips or a bagel. Some people who eat two eggs a day in place of processed, starchy foods experienced a reduced appetite and even weight loss!
Size matters. Have you ever paid much attention to the size of the eggs you use? To fry or scramble they are just eggs, in control of the dish's destiny. If you are using them to bind other ingredients together, like in baked goods, you will want to stay alert. The volume difference between a medium and extra large egg is a whole tablespoon! Not that big a deal if you are talking one or two eggs in a recipe, but when you bake grain free you will be using a ton of eggs. A batch of coconut flour based grain free muffins may need six eggs. That is a lot of eggs.
Another example is Grain Free Haven's Power Bread. One loaf requires 11 medium eggs (about two cups). If you try to make the bread with larger eggs you will end up with 1/2 cup more egg volume, which will give you an overflowing, lopsided loaf that is too wet and may stick to the pan.
There is a bounty of eggs in Grain Free Haven products, whether it be cookies, macaroons, muffins, buns or breads. If you have a problem with eggs and have to exclude them from your diet there is hope for you in our product line! Our Hot Chocolate Mix, Breakfast Mix and all the Nut Mixes are free of dairy and eggs.
RECIPE
My family fell in love with these after spending many years visiting Renaissance Festivals and Faires. They make a hearty breakfast . Since the versions served at festivals are usually coated with wheat based breadcrumbs we had to give them up. Using golden flaxseed meal instead is a grain free, nutritious version, which we enjoy all year long.
Scotch Eggs
1 pound hot breakfast sausage (we typically use Jimmy Dean All Natural or Spicy style)
8 medium boiled eggs, peeled
2 raw eggs
1 cup golden flaxseed meal
1 teaspoon sea salt
Preheat the oven to 350 degrees. Line a baking sheet with aluminum foil. Combine the flaxseed meal and salt together in a bowl. In another bowl whisk together the two raw eggs.
Divide the sausage into eight piles. Using your hands, press the sausage into a patty in the palm of your hand. Place a hard boiled egg in the middle of the patty and and mold the sausage around it until it is completely and evenly covered.
Roll each sausage covered egg in the raw egg, then each in the flaxseed meal to coat it. Repeat with the remaining eggs, then roll them all once more in the meal until it is gone.
Place the eggs on the foil-lined baking sheet, at least two inches apart. Bake the eggs until the outside is browned and the sausage is cooked through, about 25 to 30 minutes.
Remove from the oven and let the eggs rest for 5 minutes. Slice in half and serve with mustard.
LOCATIONS
Saturday, March 12, 2016, 8am-5pm:
Dallas Farmers Market
.  Yes, it might be raining, but we will be under cover at The Shed! Come on out and laugh loudly at the precipitation and enjoy our springy Orange Ginger Muffins and addictive Coconut Macaroons!
Sunday, March 13, 2016, 10am-5pm:
Dallas Farmers Market
. As our Sunday moves forward and you prepare for the week remember to pick up your order of buns, bread and muffins from our Grain Free Haven booth! Oh, you have not placed an order yet? If you do it by Friday at 5pm you can pick it up at your convenience on Saturday or Sunday!
DISCOUNT CODE
If you come by my booth and tell us this week's discount code you will get $1 off any purchase of $15 or more! The code for this week is OLIVE OIL!
Please feel free to forward and share this newsletter with anyone you like! We look forward to seeing you this weekend!