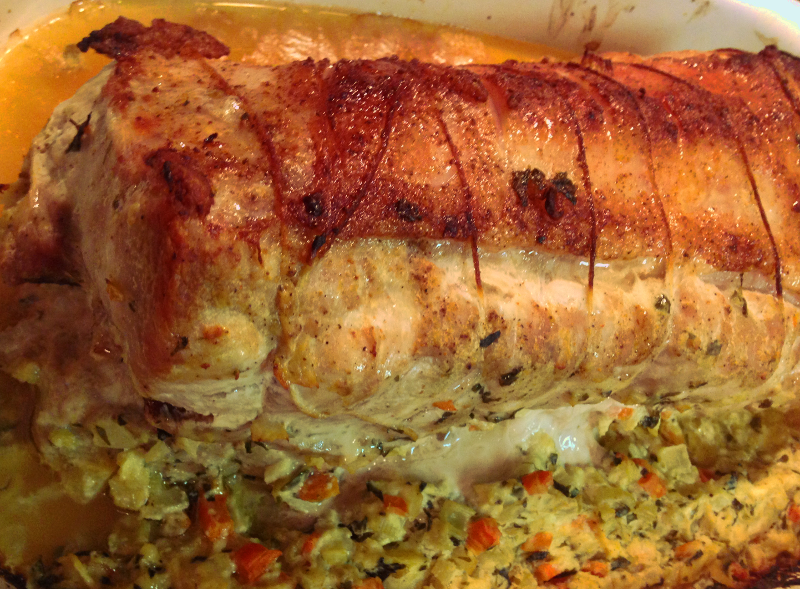 We are back! Happy New Year everyone!
We are starting the new calendar year off with a bang at the Dallas Farmers Market! As the days get longer and you are recuperating from the holiday mayem, come on down and get some fresh muffins and macaroons! As always our trusty nut mixes will also be available.
GRAIN FREE EATING REBOOT
If you are looking to clean up your eating habits this year it is easy. Just keep it simple. My brother and husband have an approach that helps him during the day at the office, and at home we do something similar. Get a bunch ready in advance to help avoid temptation.
As I mentioned before, being prepared is critical when following a grain free diet, since so many convenience foods are heavy on grains. Prepare all your lunches for the week at the office on the weekend, storing them in what you will take with you. Don't give yourself the excuse of not having time in the morning. Grab those lunch sized storage containers and fill them up with protein, vegetables and fruits, waiting for you to take them along during the week. Check out my food blog for great grain free recipes.
At home we stuffed our crisper drawers with fresh salad vegetables and prepare batches of soup, chicken and pork roasts. Whether making an egg scramble, or green salad topped with chopped meats, we are ready to eat well and have fewer excuses to go out. Also take advantage of winter vegetables to add variety, including apples, squashes and some year round vegetables we are spoiled with here in our mild Texas winters (trust me, they are mild), like cauliflower, broccoli and leafy greens.
When we do find excuses to go out to eat we do our research. Find a place nearby that has a flexible menu and will substitute grains and starches for other sides. They are easier to find than you think, and include quick service restaurants. Places with salad bars are easy "yesses" and others with a variety of side dishes and flexible "make your own" selections will work well. Places like Whataburger, Boston Market, Panera, Taco Cabana and Chik-fil-A have special allergen menus you can review that help you order in an educated manner. They work with you on special orders and also have existing grain free options on their menus.
I hope your new year is starting off on a positive note, and look forward to seeing you at the Dallas Farmers Market!
RECIPE
Here is a lovely recipe that makes a filling family dinner, protein and vegetables and all, while also providing easy leftovers for lunches.
Apple Herb Stuffed Pork Loin
1  4 1/2 – 5 pound pork loin, fat on
1 Tbsp butter
3 small Granny Smith apples
1/2 large carrot
1 celery heart with leaves (or 2 stalks)
1 medium white onion
4 ounces goat cheese
1/2 cup chopped fresh basil leaves
1/4 cup chopped fresh oregano leaves
1/4 cup chopped fresh parsley leaves
3 garlic cloves, finely minced
Seasoning salt or salt and pepper to taste
Roughly chop apples, carrot, celery and onion. In medium sauce pan over medium high heat melt the butter. Add garlic, onion, celery and carrot. Cook, stirring occasionally for about five minutes. Add apples, basil, oregano and parsley, cooking for three more minutes. Drop in goat cheese and stir until melted. Let mixture simmer until bubbly. Remove from heat.
Preheat oven to 400 degrees. With a fillet knife gently cut into the loin about 1/2 inch below the fat layer, curving around to continue the 1/2 inch thickness until the loin lies flat. Generously sprinkle all sides of the loin with seasoning salt or salt and pepper. Place the loin with fat face down. Using kitchen twine place a length under the loin every inch, making sure there is sufficient length to tie knots.
Place the apple mixture on the end opposite the face down fat. Carefully roll the loin over the filling, ending with the fat side facing up. Tie each length of twine to secure the roll. Place in shallow 9×13 inch baking dish.
Bake in 400 degree oven for 20 minutes. Reduce temperature to 300 degrees and bake for an additional 40 minutes, ensuring the pork is at least 160 degrees Fahrenheit. Remove from oven and let rest for about ten minutes before serving.
LOCATIONS
Saturday, January 9, 2016, 8am-5pm: Dallas Farmers Market. It will be our first session at the market. We will have our standard nut mixes, macaroons and muffins, including a new orange ginger muffin! Excited about seeing you there!
Sunday, January 10, 2016, 10am-5pm: Dallas Farmers Market. Our second day at the market! Our muffins will again be available and ready for your Sunday brunch! Also look for our Power Buns for your weekday meals and nuts for afternoon snacks. Be ready for the week to keep your eating healthy!
DISCOUNT CODE
If you come by my booth and tell me this week's discount code you will get $1 off any purchase of $15 or more! The code for this week is JANUARY REBOOT!
Please feel free to forward and share this newsletter with anyone you like! I look forward to seeing you this weekend!