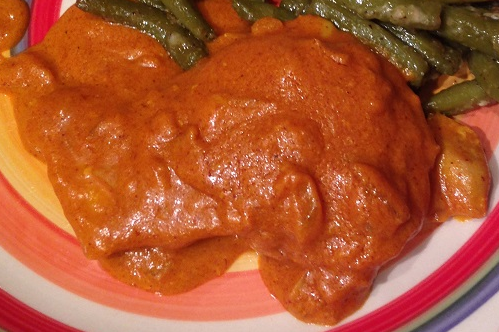 A special welcome to the new newsletter subscribers! If you want to peruse back issues they are all conveniently located here on the Grain Free Haven website.
This mild Texas winter is certainly not helping reduce the mosquito population! I got chased into the house by a huge one this morning! Maybe later I will rub down my skin with a few citronella leaves (since they have not yet frozen) and chase the behemoth down with a swatter. It is MY porch!
Until then, I will pull out some muffin ingredients and begin the restocking process for this weekend's market–eggs, almond meal, bananas and coconut flour. Speaking of which, this week's newsletter is about coconuts! They are the basis for wonderful grain free ingredients I use for some of my products.
COCONUT
In spite of the name, the coconut is not actually a nut, although it is often classified as a nut when discussing allergies and similar issues. They are drupes, falling under the same genus as peaches, cherries and plums. All parts of the coconuts and their trees/palms can be fully utilized, from the water in the center all the way to the trunk of the tree itself. There are a multitude of products made from coconuts. Below I discuss a few that I use regularly, including coconut milk, oil, flour and water.
Coconut milk is made by using a cold or hot pressing process of the raw coconut meat. The milk is a result and includes a combination of coconut oil and water, giving it the "milky" texture you find when you open a jar or bottle of it. The milk is often used as a dairy milk substitute, and a key ingredient in tropical cuisines, especially curry dishes.
Coconut oil is derived from wet or dry coconut meat. The dry milling approach presses the oil out of dried coconut meat and helps capture about 80% of the oil. The wet milling approach presses the coconut milk from the meat, then is let to rest for a day or so, allowing the water and oil of the milk to separate. The oil is then removed and distributed separately, capturing about half the oil from the coconuts. The oil has a rather low smoking point, between 350-400 degrees depending on how refined it is. It remains a solid below 76 degrees Fahrenheit and can be used as a substitute for many other fats, like olive oil and butter. It does have a distinct flavor, so consider the influence when making substitutions.
Coconut flour comes from grinding the meat residue after removal of coconut milk or oil, whether or not the wet or dry derivation method is used. When using it in baking you need to make sure it is balanced with plenty of moisture. For example, a recipe asking for one cup of coconut flour may need five to six eggs to maintain sufficient moisture in the final product. This ratio is significantly different compared to two or three cups of wheat flour needing only one or two eggs.
Coconut water traditionally comes from the middle of green coconuts. Another method of producing coconut water is boiling coconut meat with water, then filtering the meat from the liquid. The water is a refreshing drink high in potassium, and becoming an ever popular post-workout beverage at your local gym.
Coconut meat is prepared and distributed in a number of forms. Besides being used to extract milk and oil, the meat is readily available in the form of whole nuts, trimmed raw chunks, dried flakes and dry shred.
If you sit around eating an entire coconut every day you will more than get daily dose of fiber you need (about 144% of the recommended daily allowance), but that can be a bit boring. And chewy.
Grain Free Haven products are awash in coconut based ingredients that can help you up your fiber intake in a delicious way. Our addictive macaroons contain unsweetened shredded coconut, coconut oil and unsweetened coconut milk. All the moist muffins have coconut flour, combined with almond meal to give them perfect texture and four to six grams of fiber per muffin. The Power Buns and Loaves get their high fiber levels (about 15 grams per large bun) from coconut flour, combined with flaxseed meal.
RECIPE
This chicken recipe is a quick, one-pan wonder that highlights coconut milk. The butter can be replaced by coconut oil to make the dish dairy free, while further honoring the noble coconut!
Red Chicken
2 tablespoons butter
6-8 skinless boneless chicken thighs
1/2 white onion finely chopped
4 cloves garlic, finely chopped
1/2 cup natural peanut butter
15 ounces tomato sauce
1/2 cup lemon juice
2 tablespoons ground turmeric
2 teaspoons ground ginger
1 teaspoon ground cinnamon
1 tablespoons cayenne pepper
1 teaspoon sea salt
1 teaspoon ground black pepper
8 ounces full fat coconut milk
In medium iron skillet over medium high heat melt butter. Add chicken and partially cook it, about five minutes, flipping the chicken pieces half way through. Remove chicken from pan and set aside. Add the onion and garlic to the the chicken juices in the pan, cooking until browning begins.
Add remaining ingredients to the pan except for coconut milk. Stir the sauce until all ingredients are combined. Turn down heat under the pan to medium low, and simmer for about ten minutes until hot and bubbly. Add the coconut milk and stir again until combined. Add chicken and simmer until cooked through, about ten more minutes. Serve immediately.
LOCATIONS
Saturday, January 23, 2016, 8am-5pm: Dallas Farmers Market. The Whole30 compliant Cajun Cashews will return, as will the popular Jalapeño Cheddar Muffins! Come on out and enjoy the predicted beautiful weather!
Sunday, January 24, 2016, 10am-5pm: Dallas Farmers Market. We will have plenty of Power Buns and Loaves to keep you going all week! Stock up, along with other fresh, organic products from market vendors!
DISCOUNT CODE
If you come by my booth and tell me this week's discount code you will get $1 off any purchase of $15 or more! The code for this week is COCONUT!
Please feel free to forward and share this newsletter with anyone you like! I look forward to seeing you this weekend!