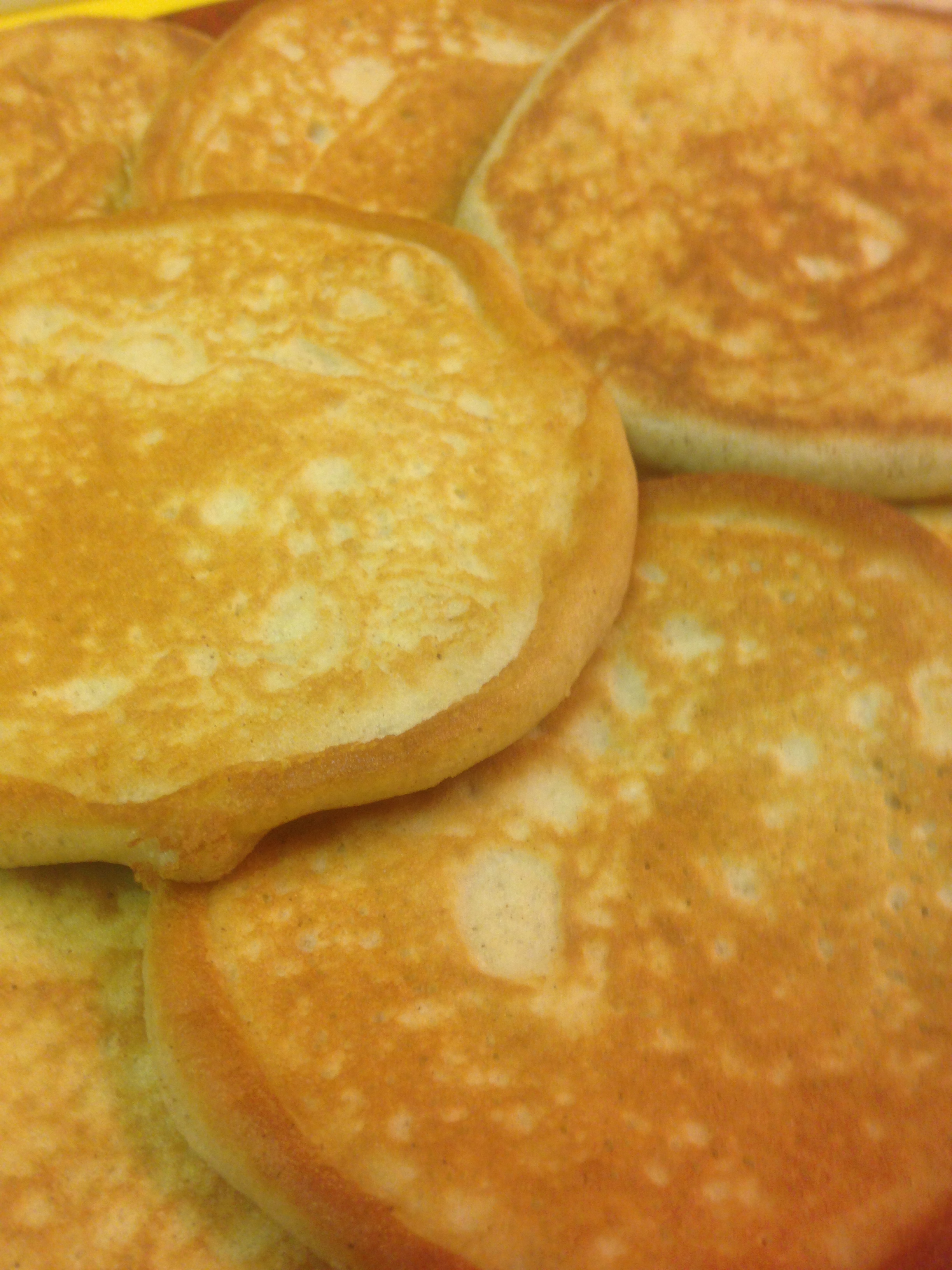 What a crazy Halloween market day last weekend! With our blue pumpkin and allergen free treats available the kids loved the toys and bubbles and glow in the dark finger extensions!
The products sold by Grain Free Haven are definitely not for people with nut allergies. With the exception of our drink mixes everything has nuts in them. I often get a lot of questions about how my products fit with nut allergies. In response I always focus on thoroughly listing ingredients, for I do not presume determine whether someone is allergic or not. I have also taken time to learn about nut allergies to help as much as possible. Between tree nut allergies and non-tree nut allergies, such allergies are unique to each person. Some people are allergic to only tree nuts, other just peanuts.
But where the heck do coconuts fall in the nut world? Technically, coconuts are fruit, but Public Law 108-282, Title II, Food and Allergen Labeling and Consumer Protection Act of 2004, as Amended, classifies them as a tree nut (see item 25 here).
Now that you know  our products are nutty, what do you need to do to have a grain free kitchen? How do you cook and eat every day without grains? Here is a peek at how my family does it.
GRAIN FREE PANTRY
A lot of times when I talk to people about not eating grains they get confused and shocked looks on their faces, followed by comments like "well gosh, what do you eat?!" and "that must be hard!"
I won't mislead you. Eating grain free means that a lot of convenience foods are literally off the table. You may end up spending more time in the kitchen preparing foods. This does not mean you will be in the kitchen alone, slaving away over a hot stove. It can mean that the whole family migrates into the kitchen with you, helping to make food, doing homework at the kitchen counter to keep you company, or watching the ball game while you putter. I already live in a food-centric house, with the main living area connected openly to the kitchen. I don't feel isolated when I am preparing food for my family, or for Grain Free Haven. It may be a shift for you, but for me, I feel more in control when I know what is in the food my family eats and how easy it can be made to fit their tastes.
It was challenging at first, but meeting the challenge was well worth it, since we were doing it for good reasons, like health, longevity and such. If you are interested in restocking your pantry and fridge for grain free eating, here are a few things to consider.
Read labels: go through what you currently have in your pantry and fridge. You will need to get rid of anything that has grains. Don't just put it to the side. Get rid of it, or you will be tempted. Here is a list of some ingredients that you should look out for, focusing on crop grains:
Wheat   Rice*    Oats*    Millet*    Sorghum*    Barley    Einkorn    Rye    Spelt    Teff*    Triticale    Bran    Graham    Quinoa*    Semolina    Soy    Malt    Maltodextrin (made from corn)   Modified Food Starch (usually made with corn and soy)    Corn* (some consider non-meal corn excluded from a grain list and treated as a vegetable)
*gluten free grains
Some products that you may need to pay particular attention to include:
soy sauce    seasoning mixes    baking mixes    roux    teriyaki sauce    potato chips    tortillas     tortilla chips    bread    breakfast cereals    granola and breakfast bars    canned soups    frozen meals    store bought jar sauces and sauce mixes    ice cream    popsicles    yogurt    sausage    foods canned in sauces (like chipotles in adobo sauce)
Congratulations! You are officially overwhelmed with what needs to be removed from your kitchen. By this time you are starting to miss some of your favorite convenience foods and want to figure out how to replace them.
Other than buying some stuff from Grain Free Haven (unabashed promotion entered here), there are some baking staples to add to your pantry for making such things as breads, muffins and cakes. I am basing this list on my personal grain free and sugar free baking habits, documented in my almost four year old food blog.
To be ready to make baked goods, stock your pantry with the following:
coconut flour     almond meal     golden flaxseed meal (neutral flavor)     regular flaxseed meal (nutty flavor)     chia seeds (thickener)     cocoa powder     cinnamon     baking soda
baking powder (aluminum free)     wheat free soy sauce     sugar or preferred sweetener    coconut milk/heavy whipping cream    extra virgin olive oil
WEEKLY PREP
Before you freak out about what is no longer in your kitchen, here is a list of items we prepare weekly. They are based on my family's preferences, which excludes most of the starches out there, in addition to grains and sugar. Recipes for the salads, coleslaw and prepared meats can be found on my food blog.
boiled eggs
chicken or tuna salad
prepared meats–slow roasted pork, chicken or beef (shredded) or cooked ground beef
trimmed cauliflower and broccoli florets
celery, carrot, zucchini and cucumber sticks
coleslaw
washed tomatoes, apples, grapes and berries
deli sliced ham, turkey or chicken
cheese slices and sticks
Sometimes we prepare it all at once in a cooking marathon, sometimes we do one at a time as things run out. It may see overwhelming, but after you realize you have a fridge full of ready to eat food that is good for you, the preparation time is definitely a good investment. Additionally, here are some ideas for quick grain free breakfasts.
RECIPE
Here is a grain free recipe for you to try using your newly stocked pantry! My daughter loves them and are great for what she calls "peanut butter and pancake sandwiches" when we are on the go.
Fluffy Pancakes
1 cup coconut flour
1/2 tsp baking soda
1 tsp ground cinnamon
2 tsp Stevita (equals approximately 1/4 cup pure cane sugar)
1/2 tsp sea salt
11 eggs
1/2 cup coconut oil
1 cup heavy whipping cream
In a medium bowl combine the flour, baking soda, cinnamon, Stevita and salt. In a separate mixer bowl place the eggs, coconut oil and cream. Mix the wet ingredients on medium until combined. Add the dry ingredient mixture and mix on high until well combined and any solid pieces of coconut oil are broken up and incorporated.
Heat a large skillet to medium high. Add a drop of fat (about a teaspoon of butter, coconut oil or lard) to the pan and let it heat up. Add 1/4 – 1/3 cup of the batter and gently spread it out into a pancake with approximate diameter of 3″ – 4″. Cook for about two minutes until the bottom of the pancake sets, then flip it over with a large spatula. Cook for about two more minutes until both sides are consistently browned.
An alternative is using a waffle iron – our iron has a flat reverse side, so we can use the flat side, drop two dollops of batter, close the top and cook two pancakes until browned (relying on instructions for your particular waffle iron, if it does such wondrous things). Repeat with remaining batter until it is gone.
Serve immediately or store in fridge/freezer in air tight container.
LOCATIONS
We have some convenient holiday gift sets ready this week for you to enjoy! They have Grain Free Haven products, including a special seasonal sugar free hot chocolate mix. Here is where you can find us this week!
Grand Prairie Farmers Market on Saturday, November 7th, 8am – 1pm: this week's market is focused on collecting non-perishable foods for the North Texas Food Bank–bring five items to receive free gifts and be entered into a grand prize drawing! Find more information about the Market and the food drive here.
We are delayed in starting at the Dallas Farmers Market downtown until after the construction and holidays are over. We are looking forward to completion of their expansion so there is room for us and other new vendors!
DISCOUNT CODE
If you come by my booth and tell me this week's discount code you will get $1 off any purchase of $15 or more! The code for this week is CAJUN PEANUTS.
Please feel free to forward and share this newsletter with anyone you like! I look forward to seeing you this weekend!