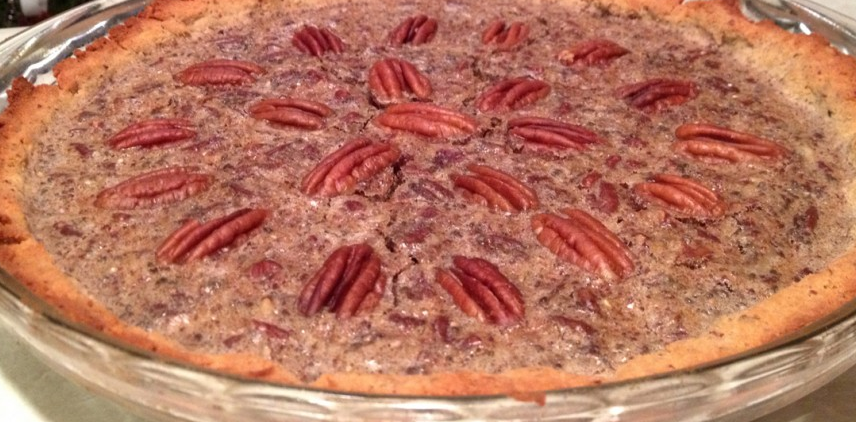 Do you remember those silly little planters that grow green plants for hair? I do. I also remember the song on the commercial: ch ch ch ch chia! Well, those little seeds you soak then slather on the head made of clay pottery were chia seeds. Besides growing on the top of creepy looking heads, they are very good at giving you a punch of energy when you eat them.
I remember the first time I saw something made with chia seeds. I assumed they were poppy seeds–little black things floating around in some pudding. When I tasted it I knew I was wrong. The lovely texture and slight sweetness the chia seeds contributed were nothing like poppy seeds. I had found a new love.
Chia
Chia seeds are the seeds from a flowering herb plant called the Salvia Hispanica, presenting themselves in shades of black, grey, brown and white. They were first identified as a consumable product grown as a crop in the time of the Aztec in the 1500s. The plant itself is kin to mint, evident from the similar look of the leaves. Today the seeds are relied on for their high level of nutritional value all over the world, especially in Central and South America as an ingredient in drinks and food.
The seeds are bursting with things your body craves, including fiber, protein, Omega 3 and 6 fatty acids, calcium, copper, magnesium, phosphorus, potassium and zinc. Among other things they also have Vitamins A, B, D and E. Pretty impressive for a spoonful of little seeds, huh?
Chia seeds will absorb any water you mix them with, expanding up to 12 times their original mass. This high level of absorption, especially after they arrive in your stomach, makes you feel full faster, which is why they are considered an appetite suppressant. The high level of fiber helps regulate your digestive system, keeping you nice and, er, cleaned out.
Studies have also shown that regular consumption of chia seeds helps reverse inflammation, regulate cholesterol and lower blood pressure. I know from personal experience regarding the internal inflammation, but never having had cholesterol or blood pressure problems, I am just relying on research I read.
Other research I read identified a detrimental interaction between chia seeds and blood thinners, like warfarin/coumadin. As with anything I write about, before you go whole hog consuming two tablespoons a day, please be diligent. Make sure you do your own research about how chia seeds interact with medications, supplements and foods you are already taking. They are small yet powerful.
If you are like me, you may not enjoy straight spoonfuls of chia seeds. Incorporating them into other foods is much more appealing. At home we add them to breads and muffins, partially replacing some egg in recipes–for each egg being replaced combine one tablespoon of chia seeds with three tablespoons of water. I don't recommend replacing more than half the eggs in a recipe with the mixture, for my results have not been great doing a full replacement.
Chia seeds can be added to all kinds of dishes, not just baked goods. We randomly toss them in pudding, egg dishes, smoothies, dressings, gravy, frittatas, and also use them as a breadcrumb filler in meatballs and burgers….the list is endless.
Two current Grain Free Haven products include chia seeds. One is our Chia Chai muffins, filled with the spicy goodness you enjoy in a cup of chai tea.
The other product is our wonderful, amazing Breakfast Mix–it is chock full of protein, fiber and energy inducing chia seeds. We combine a secret ratio of almond meal, golden flaxseed meal, unsweetened minced coconut, chia seeds, ground cinnamon and a dash of salt to make the mix. All you have to do is add 1/2 cup of hot water, let it sit for a minute, then stir in some sweetener of your choice and a splash of cream. The chia seeds expand and mix with the other ingredients to give it a texture similar to oatmeal or cream of wheat. You end up with a warm, comforting breakfast that gives you a spike of caffeine free energy in the morning and will keep your belly full until lunch.
RECIPE
Here is one of my family's favorite pies, reaping the benefits of wonderful Texas pecans and chia seeds bursting with energy.
Pecan Pie
Crust
3/4 cup coconut flour
1/2 cup toasted pecan halves*
3 large eggs
8 tablespoons chilled butter (coconut oil  can be used for a dairy free version)
3/4 teaspoon pure stevia powder (equivalent to 1/2 cup pure cane sugar)
1/4 teaspoon sea salt
Filling
3 large eggs, beaten
1 1/2 teaspoon pure stevia powder (equivalent to 1 cup pure cane sugar)
1 teaspoon vanilla extract
1/8 teaspoon salt
2 tablespoons butter, melted (avocado oil can be used for a dairy free version)
1 cup water
1/2 cup chia seeds
1 1/2 cups toasted pecan halves*
12-15 raw pecan halves
For the crust combine the coconut flour, 1/2 cup pecan halves, fat (either butter or coconut oil), stevia and salt in food processor. Pulse until combined and pecans are finely chopped. Add the eggs and pulse until a dough is formed.
Spread the dough evenly into the bottom and sides of a 9 1/2 inch tart or pie pan.
In a small bowl place the chia seeds and pour water on top. Stir and let sit for about a minute, allowing the mixture to thicken.
Roughly chop the 1 1/2 cups of toasted pecans, making sure they are evenly sized.
In a mixer bowl mix together eggs with stevia. Add and stir in the vanilla, butter and chia seed mixture. Add the chopped pecans and mix until well combined. Pour mixture into the prepared crust. Smooth out the surface of the filling, then arrange the raw pecan halves on top.
Bake on the middle rack in a preheated oven at 350°F for about 45 minutes, but check after about 30 minutes in case it is cooking quickly. A finished pie will have brown edges on the crust , the whole pecans on top will be darkened and a toothpick stuck in the middle will come out clean.
Let pie cool to room temperature before serving. If refrigerated before serving, set pie out about an hour before eating so it can return to room temperature.
*To toast pecans: spread nuts evenly in one layer on a shallow baking sheet. Place sheet in 325 degree preheated oven on the middle rack. Toast for 7 minutes. Remove pan from oven, toss the nuts, again spread them out to one layer and return pan to oven. Toast for five to seven more minutes, watching and smelling carefully to avoid burning. Nuts are done when they have turned dark, but not black. Remove pan from oven and let nuts cool completely.
LOCATIONS
Saturday, February 27, 2016, 8am-5pm:
Dallas Farmers Market
.  We are stocking up on more wonderful grain free products, ready for you to come by! Our savory Jalapeño Cheddar Muffins are returning this week, along with our Banana Bread Muffins and Orange Ginger Muffins, so get your taste buts ready!
Sunday, February 28, 2016, 10am-5pm:
Dallas Farmers Market
. Let's close out February right with a visit to the market! Come by and pick up some organic produce from the local farmers and some of my baked goods, made with organic, grain free flours and meals. The Power Bread and Buns are calling your name! The wonderful Breakfast Mix will be available too!
DISCOUNT CODE
If you come by my booth and tell us this week's discount code you will get $1 off any purchase of $15 or more! The code for this week is CH CH CH CH CHIA!
Please feel free to forward and share this newsletter with anyone you like! We look forward to seeing you this weekend!